Palm Tree Removal Sydney
When you think of palm trees, you will immediately picture the familiar tropical coconut Palm Tree. While they bring value to a property, they can become challenging to maintain the older they get. Palm trees require specialist techniques to clean the fronds, strip the bark and clean the trunk.
Our Palm Tree Services Include Palm Tree Removal, Palm Tree Pruning and Palm Tree Stump Removal.
Palm Trees need to be pruned regularly to improve their appearance, and by removing the dead fronds and seeds, it prevents constant cleaning of fallen debris. When the bark is stripped back to reveal the shiny stem it looks new and manicured; however, if this is done incorrectly, it can result in irreparable damage and hampers the palms ability to regenerate.
If a Palm Trees health deteriorates, it can pose a serious fall risk, potentially injuring pedestrians and property. Falling limbs, fronds or fruit can be both dangerous and destructive to the ecosystem. Our qualified Arborists can ensure your palm trees remain healthy and neat throughout the seasons.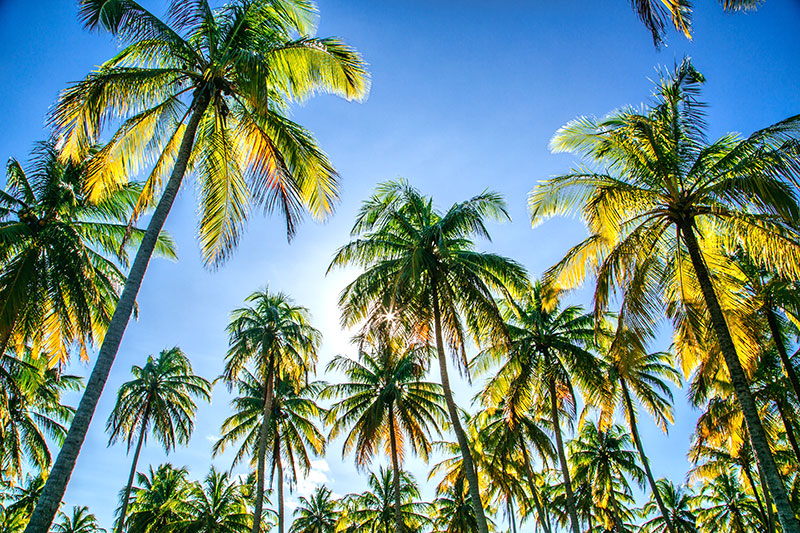 There are many species of Palm Tree, and our teams are trained to apply the correct pruning techniques for large palms such as the Cabbage Palms and Phoenix Palms to the common coco palm we make sure they remain healthy and give you the year-round tropical look.
Why Do Palm Trees Need to Be Pruned?
Certain palm trees, particularly the phoenix and Cocos palms, need to be pruned annually to prevent the dead fronds and seed pods from clogging gutters, pool filers and staining patios. Pruning your palms as part of a seasonal maintenance plan encourages new growth and maintains a tidy neat looking.
When a palm tree is left to accumulate masses of dead fronds it can create a habitat for bats, rodents and nesting birds making the ground below messy and the whole palm tree looks unattractive. Masses of dead fronds can even pose a fire hazard risk.
We use a systematic and controlled rigging process to prune palm trees and safely lower down the large fronds and pods to protect the surrounding vegetation.
We are fully equipped to manage small- and large-scale projects across many sectors including strata properties, schools, public parks, local councils, sporting grounds, private homes and businesses. We are a team you can trust to get the job done safely and in accordance with your local council regulations.
How Do You Remove a Palm Tree?
How we remove a palm tree will depend on the location and by assessing any hazards to determine a safe and effective removal strategy. Top Cut Tree Services has experienced arborists with industry-specific equipment to manage your palm tree removal job professionally.
If there is limited space and utility lines or buildings close by, we can carefully dismantle the palm tree using an EWP and block down the trunk into manageable sizes. We can also use rigging ropes to lower the fronds down as our arborist prune. If there is sufficient space, we can simply fell the palm tree from the base and then remove the palm tree in large pieces from the site.
Palm Tree Stump Removal
Palm trees have very fibrous roots and unless you have several weekend hours to axe away at it your better off calling Top Cut Tree Services to make short work of the stump using a commercial stump grinder. These stump grinders are specialist machines designed to grind away the stump into small chips of mulch. Operated by our trained ground crew a stump grinder only chips away at the stump ensuring the protection of the surrounding area.
Stump grinding does not require excavation machinery or harsh chemicals, making it a faster, safer and cost-effective way to have your palm tree stump removed.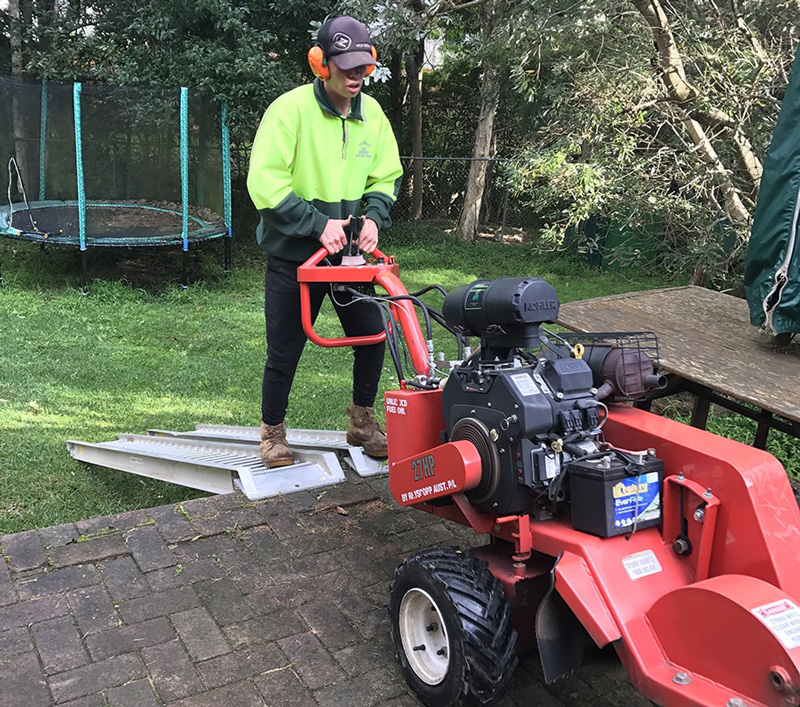 Obligation Free Quotes
We are committed to preserving our environment and actively implement sustainable practices as part of our biodiversity values. We don't believe in short cuts, and every job is an opportunity to showcase the quality of our service. We are fully insured, providing you peace of mind knowing you're covered by a reputable tree removal company that will complete the job to above industry standards.
We love the elegant fronds of a palm tree, and our team delivers manicured curved canopies that give any garden an exotic charm.
Give us a call we look forward to working with you.