What sets Top Cut Tree Service apart
Top Cut Tree Services is a highly reputable tree removal company based in Shanes Park, NSW (Western Sydney). We are proud to highlight that a large portion of our new customers come from referrals and recommendations. Our clients receive a high level of service and know that we always provide cost-effective solutions and sound advice for a range of tree care and removal needs.
Our experienced arborists have been working in your area for many years and have the advantage of extensive local knowledge. We know the environment, weather, tree species, climate and terrain to offer the best solutions to suit your unique needs.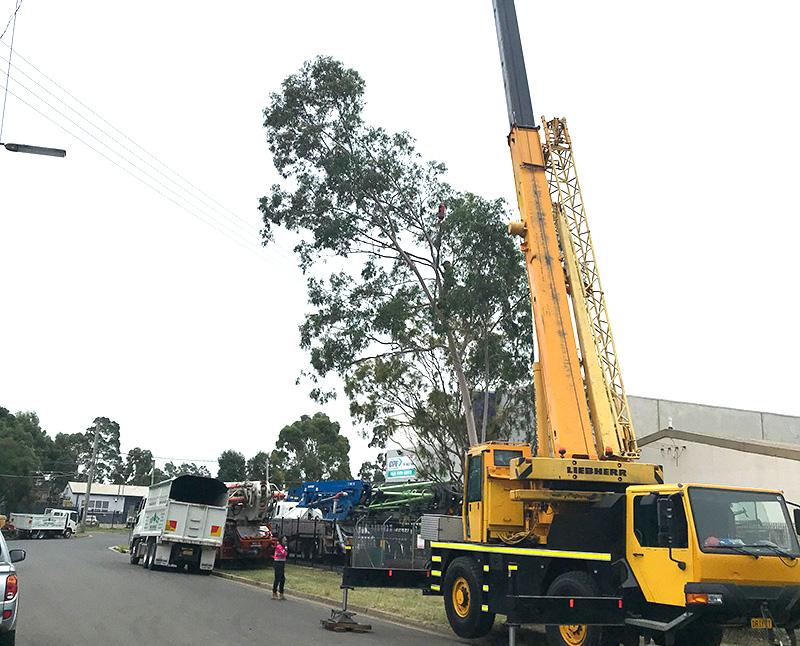 We service both residential and commercial clients and value each job regardless of whether it' a small tree in your back yard or a large multi-team emergency tree removal. You will receive the same expert services from our team.
TREE REMOVAL
At Top Cut Tree Services, we are committed to maintaining all trees to keep them healthy and in pristine condition. However, sometimes the best preservation efforts are not enough, and it becomes necessary to fell a tree. We work with our clients to deliver solutions that best suit their home, landscape, budget and environment when deciding to remove a tree.
We carry out tree removal work with precision and our capable and experienced team will always respect your home and property. We have highly maintained industry-specific equipment and exceptional arborist who have undertaken even the largest, most difficult trees with minimal disturbance to our client's property.
We do not randomly quote you a price or arrive and indiscriminately cut your trees. Our team of arborists are qualified professionals and trained to provide quality tree care services using the latest techniques to complete your job professionally.
There are several reasons why you may need to remove a tree such as
clearing firebreaks
controlling alien species
prevent the spread of an infectious disease
prevent fall hazards
for aesthetic reasons
to clear space for a new construction project
your tree has encroached on a building or boundary lines
It has grown too close to powerlines
It has aged and has an unstable root base
It may be a safety hazard
Our highly professional team have safety at the forefront of every job and an effective process in place to remove your tree with precision, regardless of the reason. Our team will take into account the condition of the tree, its health, access, size, weight, species, the environment, your property landscape and offer you a safe and stress-free service to get the job done right.
If you have concerns about a tree on your property, our licensed arborists can provide a tree removal solution for multiple scenarios and under a variety of conditions.
Remember to Ask –
Does your team of Arborists tidy the worksite on completion? Do they have a zero-harm policy? Top Cut Tree Services team aim to have minimal impact on the environment and will always prioritize the safety of your family when working on your property.
Applying for a Tree Removal Permit
Permits are often a mandatory requirement by your local council and required when felling a tree. Irrespective of whether the tree is on your residential, rural or commercial property, we always advise our clients to check with their local shires first. Your councils issuing department will usually take into consideration the species, size and location of the tree. For example, if the tree is located close to roads, powerlines and public spaces, conditions may apply. Our licensed arborists can provide a tree removal solution for your specific needs and you can be assured that it will be completed in accordance with your local council recommendations.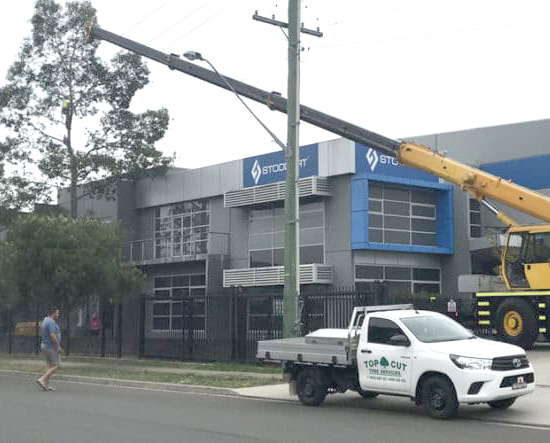 Tips to Consider When Removing A Tree
When engaging with a tree cutting company it is important to consider these 4 things
Your tree removal is carried out by licenced arborists
The company must be insured.
Your arborist s team must have a high level of safety and zero harm philosophy
They have the right equipment specific to your job
Our clients know that they are using a reputable company, our arborist are qualified professionals, we are insured and dedicated to providing the safest and highest quality tree removal service in Sydney.
Our team would be happy to discuss all your tree care needs online, over the phone or in-person so call us today we look forward to working with you.