Tree Removal Hawkesbury
The Hawkesbury City Council covers a lot of ground and we're happy to say that Top Cut Tree Services is licensed for any of your tree arborist or tree removal needs. With a team of over 20 employees contributing to our 20+ years of experience, Top Cut Tree Services provides the reliable work you're seeking. Whether it's work to be completed within Hawkesbury or surrounding suburbs, our team of experts are here to help.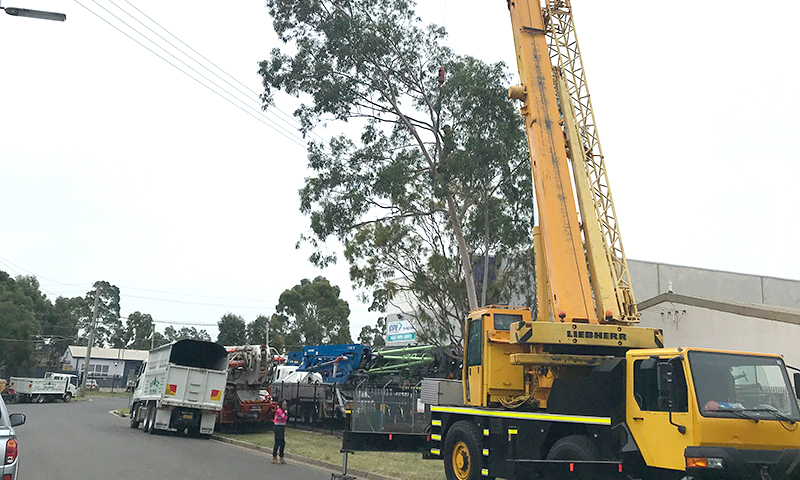 We take pride in being the preferred and trusted service providers across a majority of local neighbourhoods throughout NSW and we guarantee the same level of professionalism everywhere from start to finish. Since establishment, the Top Cut team has built a strong reputation as local tree loppers for all tree-related needs and we aim to give you the most effective, timely and affordable option of clearing your backyard or business premises.
Our Hawkesbury Services Include:
I need a large tree removed. Where do I start?
Large trees can often become a hassle but with the right tools the solution is made simple. It's not uncommon to have a tree trunk on your premises that won't budge – no matter how hard you have dug away at the roots. Over time, a tree can also develop infectious diseases that trimming or pruning may not solve. Top Cut provides the highest quality tree removal services with safety in mind; eliminating a potential fall hazard or damage to any surrounding property. Give our team of experts a call today to find out how we can help.
How do I remove a tree stump?
You'll often find that what remains after a tree's removal will be a stump taking up the much-needed space in your yard or garden. Top Cut also offers stump grinding services to help level out the terrain and prevent from future damages to the nearby environment.
A tree stump that is left unmaintained has a chance to regrow which is why stump grinding has several advantages. These include:
Prevention of potential safety hazards
Cleared space which may add property value
Save the time and money that comes with repeated tree removal in the future and consider Top Cut's timely stump removal service.
My tree has overhanging branches – what do I do?
Whether it be a large or small-scale job, the Top Cut team is equipped with the tools needed to maintain good-looking greenery. Tree pruning and tree trimming can not only prolong the life of your tree(s) but it serves as a prevention method to the awkward 'over the fence' encounter between your neighbours due to an overgrown branch. Most importantly, tree trimming helps to reduce chances of powerline interference and can assist with seasonal changes to your backyard or workplace.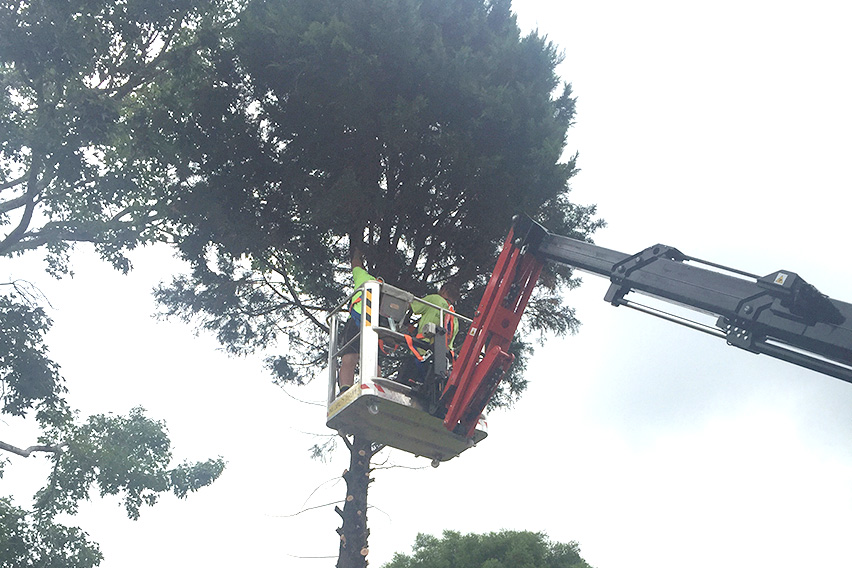 Hawkesbury Emergency Work
Nature can be scary and there can be times when property damage or threats to your safety can arise. Top Cut Tree Services is committed to supporting you with a prompt, personal and professional emergency tree removal service when circumstances like accidents, storms or emergencies occur unexpectedly.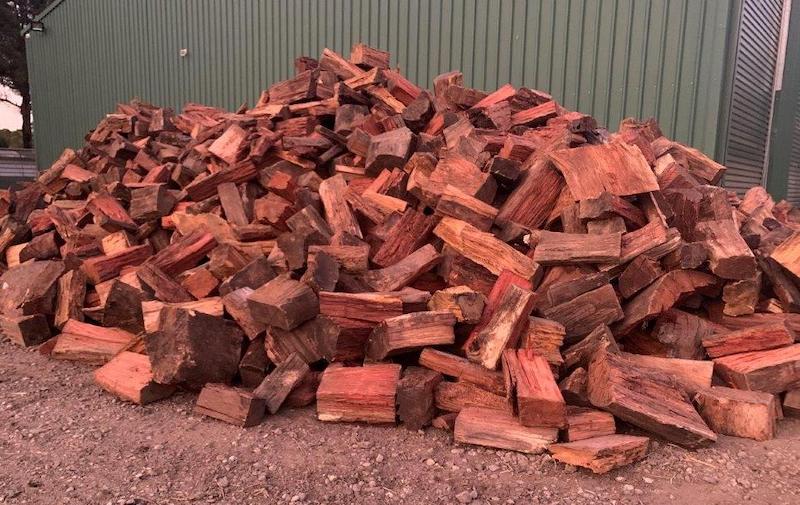 Firewood in Hawkesbury
It could be a cold night or a long overdue camping trip where you're missing the key component – firewood. Tree cutting allows us to provide a wide range of firewood suitable for your needs as well as a source for reliable supply if you're in need of daily, weekly or monthly deliveries.
The Top Cut Difference.
We are the best in the business and we care for our community. As a team, we:
Offer no-obligation, no-cost quotes
Arrive promptly and complete our work within agreed deadlines
Operate with the highest safety standards – making a commitment to our team, your family and your property
Use the latest equipment and machinery for your particular job
Maintain a tidy workspace and aim to work with minimal impact on the local environment
Top Cut Trees have been providing tree removal services in the hawkesbury for over 20 years and service all the following areas: Agnes Banks, Berambing, Bilpin, Blaxlands Ridge, Bligh Park, Bowen Mountain, Bucketty, Cattai, Central Colo, Central Macdonald, Clarendon, Colo, Colo Heights, Cornwallis, Cumberland Reach, East Kurrajong, Ebenezer, Fernances, Freemans Reach, Glossodia, Grose Vale, Grose Wold, Higher Macdonald, Hobartville, Kurmond, Kurrajong, Kurrajong Heights, Kurrajong Hills, Leets Vale, Lower Macdonald, Lower Portland, Maraylya, Mcgraths Hill, Mellong, Mogo Creek, Mountain Lagoon, Mulgrave, North Richmond, Oakville, Perrys Crossing, Pitt Town, Pitt Town Bottoms, Putty, Richmond, Richmond Lowlands, Sackville, Scheyville, South Windsor, St Albans, Ten Mile Hollow, Tennyson, The Devils Wilderness, The Lowlands, The Slopes, Upper Colo, Upper Macdonald, Vineyard, Webbs Creek, Wheeny Creek, Wilberforce, Windsor, Windsor Downs, Wisemans Ferry, Womerah, Wrights Creek and Yarramundi.
Call us today and one of our team members would be happy to answer any of your questions.