Tree Removal Richmond
Top Cut Trees is the preferred and trusted service provider for numerous Shires across the Sydney CBD area including the Hawkesbury City Council suburb of Richmond.
Our extensive local knowledge and experience gained working within this region simply means that our clients benefit from
Sound advice
Proven expertise
Experienced and qualified arborists who know your area
Industry-specific equipment and machinery
Guidance and advice that is always in accordance with your local council regulations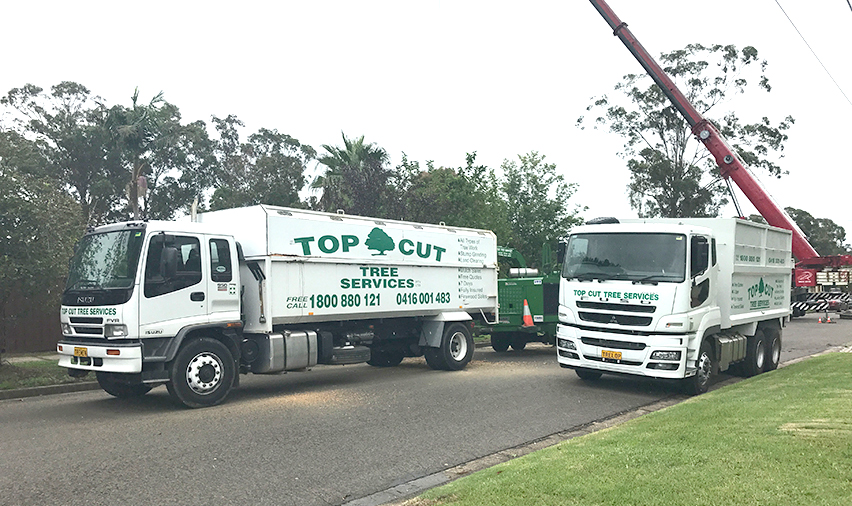 Top Cut Tree Services offers a arrange of arboriculture and tree removal services across Richmond. Our clients are always guaranteed to receive professional, friendly and expert services.
4 Reasons Why Richmond Residents Choose to Use Top Cut Tree Services
Industry ExperienceWith over 20 years of industry experience and an impressive portfolio of successful projects completed, we're confident in the skills and knowledge of our professional team. Our skilled arborists undergo regular training and we pride ourselves on a solid client base who consistently recommend our services.Licensed and InsuredOur arborists are licensed professionals. We carry out tree removal work with respect and consideration for the immediate environment including the soil, nearby vegetation, gardens, your property and that of your neighbours. We are insured which gives our clients peace of mind that a reputable tree removal company will complete the job to above industry standards.Industry-Specific EquipmentWe combined well maintained and industry-specific equipment with experienced and licensed arborists to ensure all our projects are completed neatly and professionally. When our teams are on site we are always mindful of your home, outdoor space and surrounding environment which means we take extra care to minimise the impact and disturbance when undertaking a tree removal job. We have the right equipment to adapt to any large or small-scale jobs.High Safety StandardsTop Cut has developed a solid reputation as leaders in the arboriculture industry, and we pride ourselves on offering efficient and reliable arboriculture services to the community of Richmond. We focus on productivity, value and above all adhere to safe working practices at all times.
Our Tree Cutting Services in Richmond Include:
Tree Removal
There are many reasons why it may be necessary to have a tree removed.
Your tree may have an infectious disease
It may be unstable and showing natural signs of ageing
The tree may be hanging dangerously close to powerlines
It may pose a potential fall hazard
It may be causing an obstruction
When pruning and trimming are not enough to save or preserve your tree, our licensed arborists can provide a tree removal solution for multiple scenarios and under a variety of conditions. Top Cut Services can offer sound tree removal guidance and solutions based on your specific needs.
Tree Trimming
Top Cut Tree Services is committed to environmentally friendly and sustainable practices to prolong and preserve the life of your trees and the surrounding vegetation. There are several reasons why you may need pruning or trimming of your trees
Your tree is not symmetrical and leaning to one side
It is overgrown and encroaching on electrical cables or power lines
It may be overhanging a neighbouring fence
It requires seasonal maintenance
It may be infected by a disease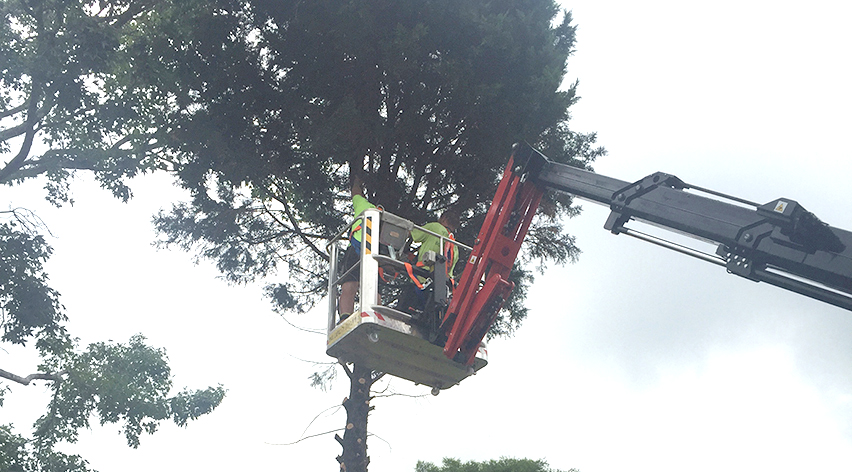 Regardless if you require an aesthetically pleasing trim or looking to regain a landscaped form in your garden we provide expert care for all shapes, form, sizes, and species of tree.
Stump Grinding
Not many people of aware that if a stump of a felled tree is left behind it has the potential to eventually regrow and become a significant obstruction. If the tree was removed to accommodate for a construction project, the regrowth could penetrate the newly erected building, resulting in a frustratingly expensive and unnecessary repair job. In general, leftover stumps can pose several long-term issues particularly if the stump is left above ground. Not only can it become unsightly over time, but it can also represent a safety hazard for children, families, staff and the general public.
Emergency Tree Removal
Emergency jobs typically arise from fallen trees that have caused some sort of asset damage. We understand that these situations can be distressing, particularly if your home has been affected, so we aim to offer you a prompt, personal and professional emergency tree removal service. It is crucial to select a company that has specialized equipment and arborists that have experience in dealing with technical or hazardous trees. Top Cut Tree Services has years of experience when it comes to responding to emergency tree removal jobs which often require a high degree of technical expertise. Top Cut Tree Services has an experienced well-equipped team you can trust to manage an emergency tree removal situation effectively and efficiently.
Firewood
Top Cut Tree Services provides quality firewood to clients across Richmond and the surrounding suburbs. We supply quality hardwood mixes that burn exceptionally well. We service both residential and commercial addresses and have a range of firewood suitable for your heating needs.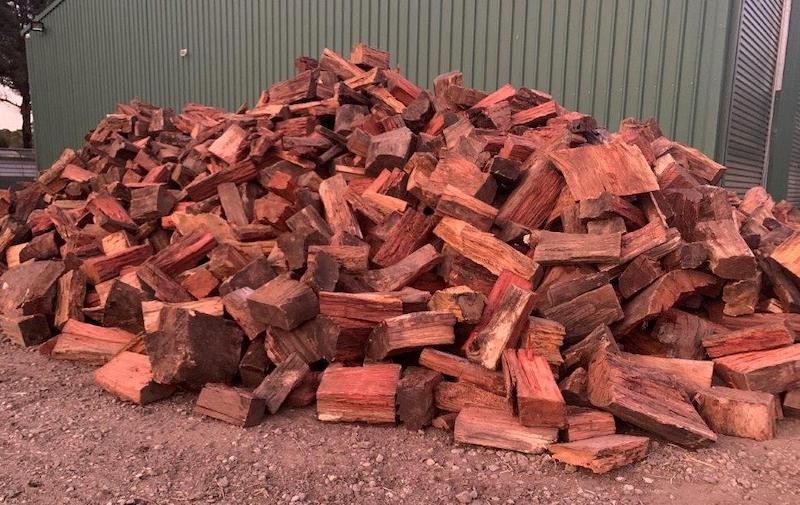 So, if you are
Looking to dine outdoors
Have a fire pit you want to stack
You're off camping for the weekend
You're a hospitality business that needs a quality, reliable source of firewood
CALL ONE OF OUR TEAM MEMBERS TODAY TO ARRANGE DELIVERY.