If you're looking for tree cutting services in Penrith choose Top Cut Tree Services. For the past 20 years, we have provided arboriculture services to homes and business across Sydney's CBD and in your community of Penrith.
When you call Top Cut Tree Services you are guaranteed to receive professional and expert advice and tree cutting services that are completed in accordance with Penrith City Council regulations.
At Top Cut Tree Services, we offer a broad range of tree services to our highly valued clients.
Penrith Tree Removal Service
If you have concerns about a tree on your property, our licensed arborists can provide a tree removal solution for multiple scenarios and under a variety of conditions. There are several reasons why you may need to remove a tree such as
It blocks a view and the removal will compliment your home and landscape
It has become an obstruction and is unstable which may represent a fall hazard
It has encroached on a building or boundary
It has grown too close to powerlines
It has aged and has an unstable root base
It has an infectious disease
When pruning and trimming are not enough to save or preserve your tree, our highly professional team have procedures and an effective process in place to remove your tree regardless of the reason. Our team will take into account the condition of the tree, its health, access, size, weight, species, the environment, your property landscape and offer you a safe and stress-free service to get the job done.
Penrith Stump Grinding Services
Stump grinding is the process of removing the stump including any parts of the tree hidden below ground. You may ask yourself why this would be necessary if it could just be covered up? The short answer is, that leaving a stump underground could be a costly mistake. For example, if the tree was originally removed to accommodate for a construction project, the root could blossom once again and penetrate the newly erected building or become a significant obstruction. If a section of the stump is left above ground, we often find that not only does it become unsightly over time it represents a safety hazard for children, families, staff and the general public.
Penrith Tree Trimming Services
Top Cut Tree Services is committed to environmentally sustainable practices to prolong and preserve the life of your tree and the surrounding vegetation. We care for all trees and provide seasonal maintenance for both small- and large-scale projects to maintain the health and form of your environment. We manage and trim trees that have over the years encroached on fences, homes or powerlines and may require technical expertise and equipment or we can simply trim and make your tress look more aesthetically pleasing.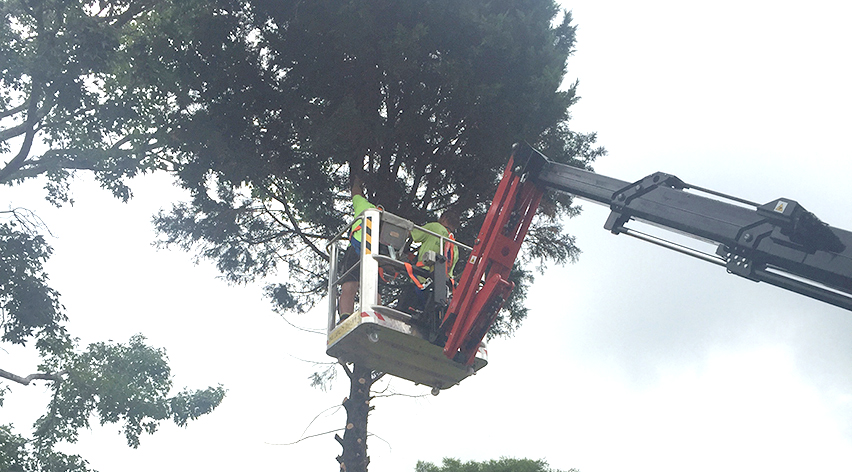 Penrith Emergency Tree Removal Services
Our qualified team at Top Cut Tree Services is highly skilled in being able to quickly respond and manage hazard trees and emergencies. Emergency jobs usually require a degree of technical expertise and our team has years of experience to successfully manage an emergency tree removal effectively and efficiently. When a tree has either caused damage to your property or poses an imminent threat we have both the skills and equipped to deliver a prompt, personal and professional emergency tree removal service.
Penrith Firewood Supply Services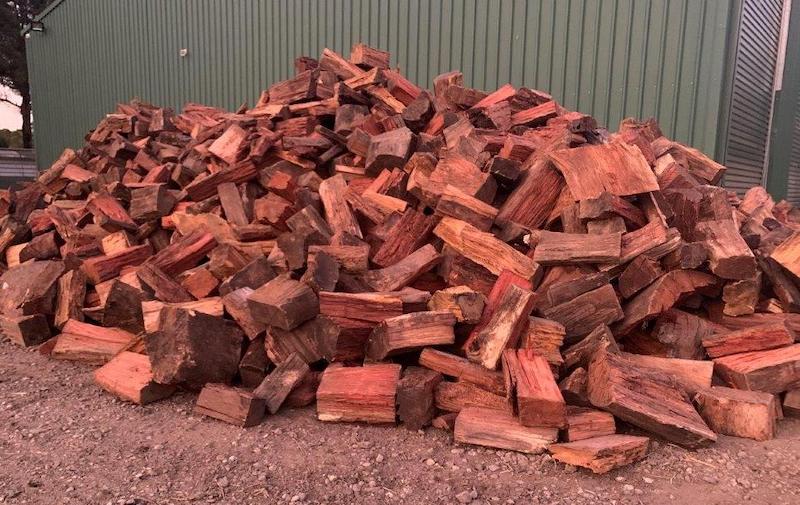 Top Cut Tree Services provides quality firewood to both commercial and residential clients across Penrith and the surrounding suburbs. Our quality hardwood mixes are suitable for a range of heating needs including indoor fireplaces, outdoor dining areas at cafes, pizza ovens, restaurant heating, home fireplaces or fire pits. If you require a reliable supply of firewood that burns well and lasts, order one of our hardwood mixes today.