Tree Removal Hornsby
Over the past 20 years, the Top Cut Tree Services team has worked within Hornsby and surrounds. We take pride in our professionalism and prompt working times; giving our customers the best possible solutions at affordable prices. Using the latest equipment and machinery, we take pride in being the best local tree loppers offering the highest quality work for your backyard or worksite.
Top Cut's tree arborists work closely with your local council to ensure permits and regulations are followed. Since establishment we have built a reputable relationship with numerous Shires across NSW's east coast and we always aim to exceed the expectations of our Hornsby customers.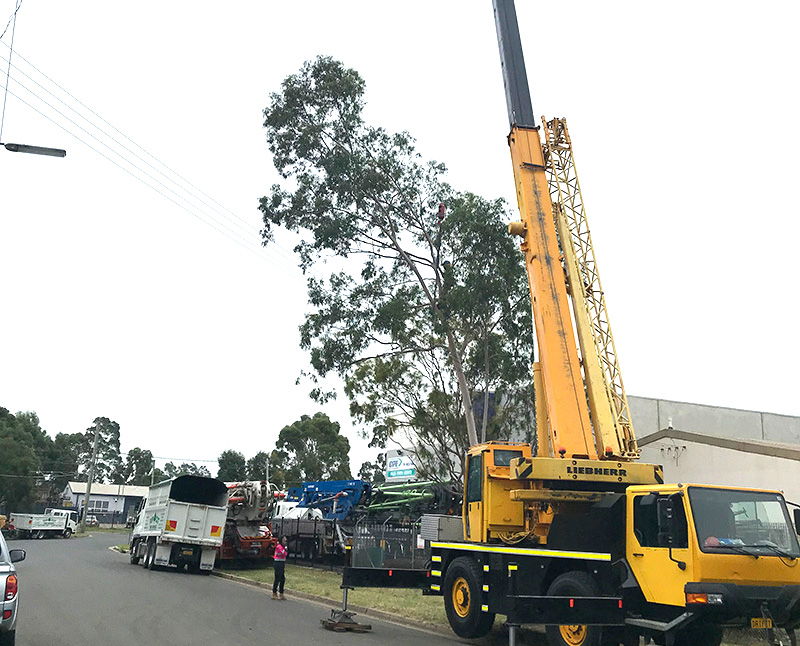 Our Hornsby services include:
Tree cutting and tree felling
Emergency work
Tree trimming and tree pruning
Stump removal and stump grinding
Firewood delivery
I need a palm tree removed in Hornsby. Can you help?
Absolutely. Top Cut specialises in a variety of services and tree removal has always been a staple of ours. A tree can often grow rapidly or incorrectly and create a potential hazard for vegetation, wildlife or buildings. We take the highest level of care during the tree removal process to ensure the safety of your family and minimal damage to the surrounding area. Using this service also provides the added benefit of freeing up space for what could be a DIY project. Give our friendly experts a call and we look forward to working with you.
Hornsby Emergency Work
In an instance where property damage or anything similar has occurred, Top Cut has a proven track record to respond accordingly and as quickly as possible. Our team understands the stress that comes with household or workplace accidents and we guarantee our professional and personal approach in these times especially. Extra care is taken to prevent any further property damage; prioritising the safety of your family and anyone nearby. Please don't hesitate to call if you need immediate assistance.
Tree Trimming and Pruning Hornsby
You'll often find your backyard situated very close to overhead power lines and if this is the case, it's important not to overlook the potential safety hazard here. A tree that isn't maintained throughout the year can run the risk of power line interference; creating an unsafe environment for your family or nearby neighbours. Rather than removing the entire tree, Top Cut provides trimming and pruning services to eliminate safety concerns as well as boosting the aesthetic of your yard's greenery. Whether it be a one off call-out or scheduled maintenance year-round, Top Cut Tree Services will have you covered.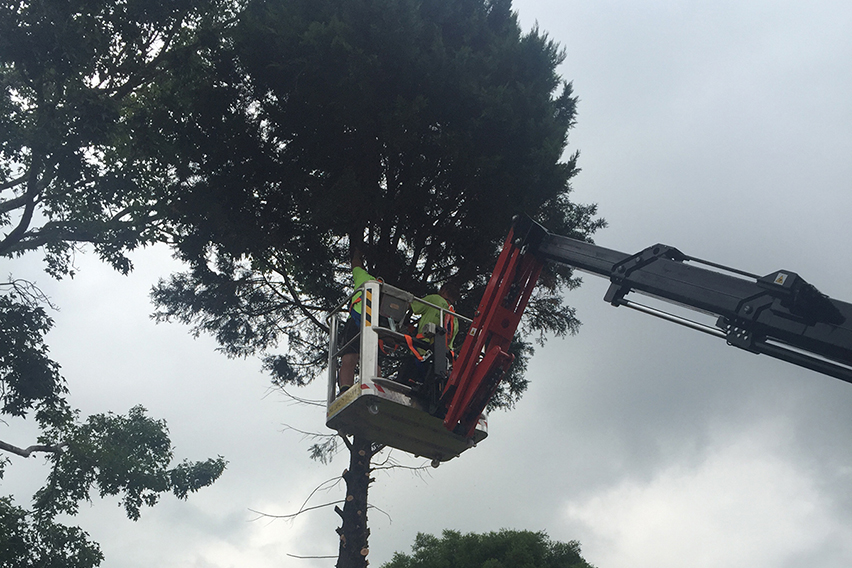 Stump Grinding & Removal Hornsby
The best step to take when freeing up yard space is the grinding of tree stumps to even out the terrain and eliminate trip hazards. Stump grinding promotes consistent grass growth and soil health by removing what could be old tree roots that just will not budge. Responsible work practices are prioritised to ensure the lowest impact to the environment – whether it be above or below ground. Top Cut offers the affordable and professional stump grinding solution to save you the long-term costs that come with potential regrowth.
Hornsby Firewood Delivery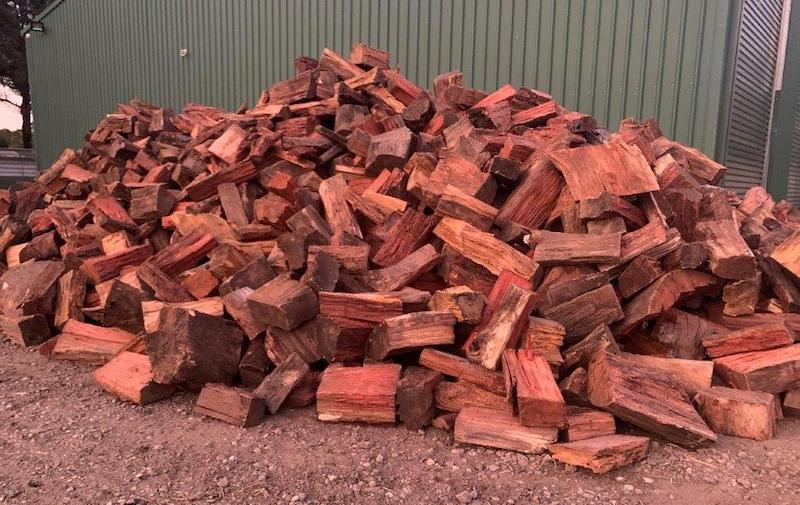 Top Cut delivers a wide range of firewood to your location. Whether it be for your:
Camping trip
Café or restaurant
Backyard fire pit
Outdoor event
We have you sorted. Our firewood range includes fast-burning tinder or slow-burning logs for any occasion.
We have been in the business for over 20 years and we do business the right way. All services are treated with the same level of professionalism across the board at rates that don't break your bank.
Call us today for a free quote or enquiry and one of our friendly team members will be happy to help.