Northern Beaches Tree Felling Services
If you're looking for tree cutting services in Sydney's Northern Beaches choose Top Cut Tree Services. For the past 20 years, we have provided arboriculture services to our valued clients managing both residential and commercial projects. We are a team of knowledgeable, experienced arborists committed to high-quality tree care and the preservation of green spaces.
At Top Cut Tree Services, you are guaranteed to receive professional and expert advice and tree cutting services that are completed in accordance with the Northern Beaches Council regulations. We are fully licences, insured and carry out all work in accordance with Australian Industry Standards.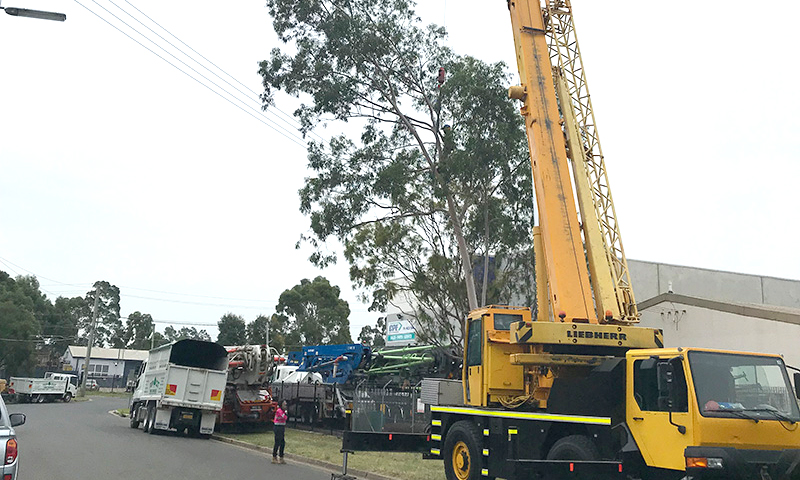 Tree Removal Service
If you need to have a tree felled our highly professional team have an effective process in place to safely remove your tree. Our team will take into account the condition of the tree, its health, access, size, weight, species, the environment, your property landscape and offer you a safe and effective service to get the job done.
Here Are A Few FAQ About Tree Felling
Do I need to check with the local council to have a tree removed?
Yes, you would need to check with Northern beaches Council and potentially obtain a removal permit depending on your specific circumstances.
Will you take away the felled tree?
How do you fell a tree?
Stump Grinding Services
What is Stump Grinding?
Stump grinding is the process of removing the stump including any parts of the tree hidden below ground.
We use a petrol-powered machine specifically designed to grind away a tree stump. It has a rotating cutting disk at the front of the machine that chips away at the stump.
Why would I need stump Grinding?
A common question because most people think they can just cover up the stump however leaving a stump underground could be a costly mistake. There is a good chance that the root of the stump could grow again and became a significant obstruction especially if the tree was originally felled to make way for a new building.
Great mulching Material
An added benefit from stump grinding is that when the stump grinding machine chips away at the stump small wood stump are expelled and these wood chips can be returned to the garden beds as mulch and composted adding vital nutrients and organic matter to the soil.
Tree Trimming Services
We care for all trees and provide seasonal maintenance for both small- and large-scale projects to maintain the health and form of your environment. We manage and trim trees that have over the years encroached on fences, homes or powerlines and may require technical expertise and equipment like EWP's.
Trimming helps to keep trees healthy, form a neat shape and allows for new growth. It's important to do it correctly and use the correct technique specific to its species so you don't end up damaging the tree. Our arborists are industry trained professionals and can help get your trees season ready and in great condition.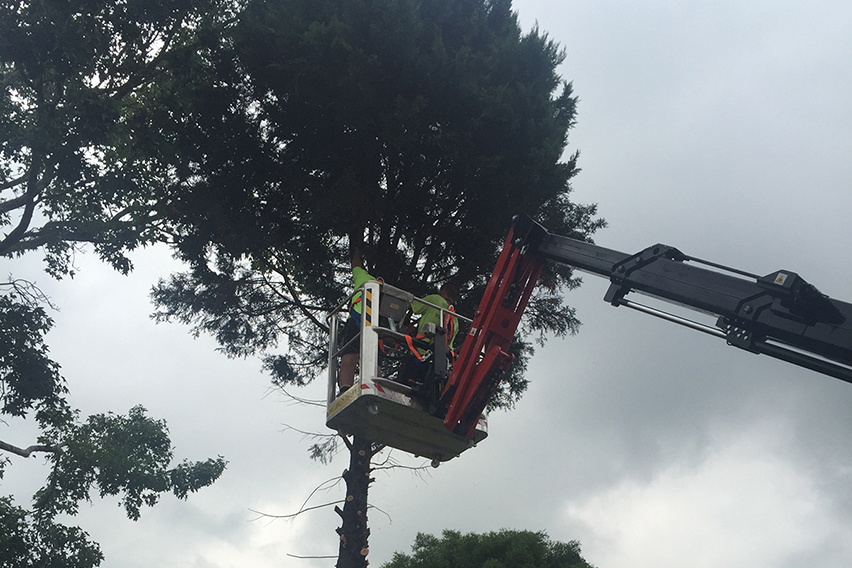 Emergency Tree Removal Services Northern Beaches
Harsh weather is not something one can fully prepare for. Storms, hail, wind and flooding often happen when we least expect it and falling trees can cause significant damage. Our qualified team at Top Cut Tree Services are highly skilled in being able to quickly respond and manage hazard trees and emergencies. Emergency jobs usually require a degree of technical expertise and our team has years of experience to successfully manage an emergency tree removal effectively and efficiently. While routine maintenance is a good way to keep your trees healthy and strong we know emergencies are unpredictable, so we make sure our service is dependable. We are here when you need the support most.
Northern Beaches Best Firewood Supply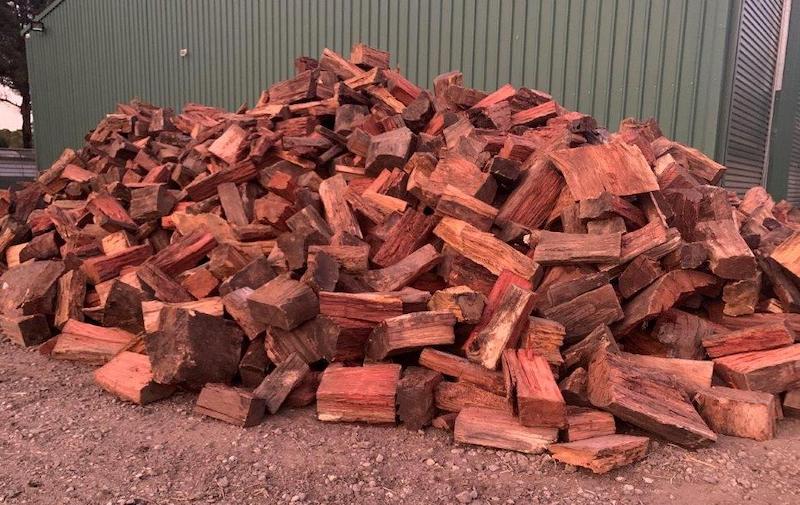 Our quality hardwood mixes are suitable for a range of heating needs for both residential and commercial uses including indoor fireplaces, outdoor dining areas at cafes, pizza ovens, restaurant heating, home fireplaces or fire pits. If you require a reliable supply of firewood that burns well and lasts, order one of our hardwood mixes today.
Our Environmental Commitment
We recognize our responsibilities in the arboriculture industry and have a strong commitment to the preservation of our environment.
We recycle 100% of the material generated by our work and we provide a chipping service to our clients free of charge so you can return the nutrients to the soil or compost any organic materials.
We do not compromise on the quality of our work and regularly review our policies and practices to make sure we are doing our best to minimize any environmental impact.
We adhere to your local councils' guidelines regarding tree pruning and removal and take into consideration your species, landscape, local weather conditions, location and environment when working on your property.
For an obligation free quote for any of our services call one of our friendly team members today