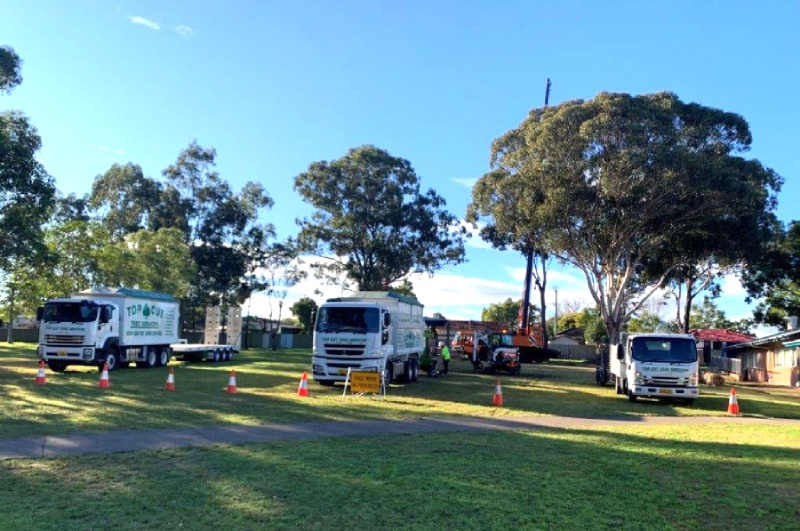 If there's one job that should not be considered as your next DIY project, it's cutting down a tree. Felling a tree can be a dangerous undertaking and just not worth the risks. Paying for a professional arborist who is equipped with the right tools and machinery is the best approach if you are looking to remove a tree. When researching tree felling prices and getting quotes, you'll probably find the costs will vary significantly between tree removal companies and rightly so as it will depend on several factors.
Here's a guide to making sure you are getting the best value for money and arborists who know what they are doing.
Check If You Need A Permit
Before calling around for quotes, it's best to check in with your local council first, it's often a mandatory requirement by your local council to apply for a tree removal permit. Irrespective of whether the tree is on your residential, rural or commercial property, it's always a good idea to check with your local shire first as specific conditions may apply to remove your tree and council fees may need to be considered.
Be Prepared to Answer A Few Key Questions
The cost to cut down your tree will depend on a few key factors, and the company you call will likely ask you a few questions to determine the scope and complexity of the job.
What species of tree is it? There are plenty of different types of common trees found in Sydney gardens including ash, bottle brushes, nicholai, jacaranda, brush box, pines, maples and palm trees.
How tall is the tree?
What's the girth size of the tree?
Do you want to keep the stump or have the entire tree removed?
Is there clear access to the tree- this determines the use of cranes, ewp or climbers?
Is there clear access for trucks, cranes and ewps
Is the tree growing near power lines, gas lines, a building or house roof?
Will cutting down the tree get in the way of pedestrians or road traffic?
Do you want the tree removed from the site, branches cut into firewood and stacked on-site?
Do you need mulch, in which case a chipper will be required?
Is the job an emergency or an imminent fall hazard?
Don't be shy to ask a few questions of your own – the reputable ones will answer yes to all!
Do their teams tidy the site on completion?
Do they have a high safety record?
Do they provide mulch free of charge?
Are they insured?
Are their teams qualified?
Do they have the right equipment suited to your job?
What determines the cost?
Prices will be determined by the level of services and inclusion in your quote. The size of the tree is a significant factor in the cost. Tree removal costs can vary from company to company however, as a guide, companies may charge for smaller trees $300-$800. For larger trees, the price can range from $1000-$5000. This will depend on costing in factors such as rigging, cranes or specialised machinery. For really large to huge trees or hazardous trees, you can expect the cost to be from $5500 upwards.
What's considered as a large tree? Generally, trees with a height at or above a two-story house are considered large.Cost factors like accessibility, complexity, location height, species and size are all taken into consideration. An accurate price can only be provided with an inspection of your tree by a qualified arborist.
Check the fine Print
When comparing quotes, take note of what services are included in each quote, and what has been quoted separately. Check if stump removal is included, or if this is an extra charge and if a chipper service is included. Low price quotes don't include removing the cut tree- leaving you to make several trips to the tip.
Can I Save on Removal Costs by Leaving the Tree Stump behind?
Yes, you can. However, we don't usually recommend this. In the long run, leaving a stump behind can attract termites or other wood-eating insects. There is a potential for the stump to regrow and cause an obstruction to foundations or plumbing. Removing the stump while all staff and equipment are on-site is the most cost-effective solution.
Need A Quote for Tree Removal in Sydney?
Our clients know that they are using a reputable company that is insured and is dedicated to providing the safest and highest quality service. Call Top Cut Tree Services we offer competitive transparent quotes listing all the inclusions and exclusions so there will be no surprises during or after your tree removal.