Tree Removal Grose Vale
Top Cut Tree Services offer a full range of arboriculture services and obligation-free quotes. Whether you need expert advice on how best to care for your trees, overgrown branches trimmed, seasonal maintenance, tree removal, stump grinding or firewood, you can rely on us for expert advice and quality tree care services.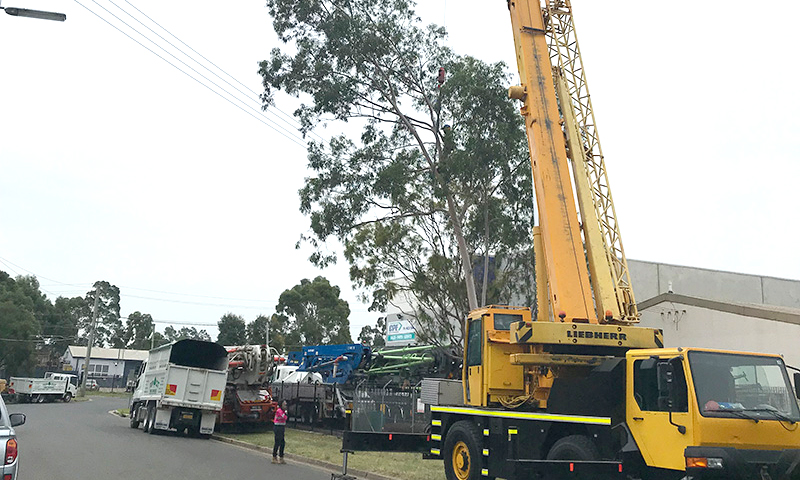 We Raise the Standards in Tree Care
We are the trusted and preferred tree care and maintenance providers for The Hills, Blacktown, Hawkesbury, Hornsby, Parramatta and Penrith Councils. We manage projects across Grose vale for several schools, real estate agents and private business owners. We are growing our customer base daily and are consistently recommended because we offer affordable residential and commercial tree services.
3 Big Advantages of Using A Qualified Arborist?
Our arborists provide expert care specific to the tree species, climate, soil and locality. Incorrect pruning techniques for the species can affect the health and longevity of your tree.
Our arborists undergo regular training, and we ensure our rigging techniques and industry-specific equipment is kept up to date and in good working order. These measures guarantee our projects are completed professionally and safely, and that your trees remain in pristine condition.
Our arborists have a passion for preserving urban landscapes and having industry-certified arborists means your trees are receiving proper care and attention from a team who will not cut unnecessarily.
We are fully insured, providing cover for damage and public liability so you can be assured that you are dealing with a reputable tree felling company.
Tree Removal in Grose Vale
Over the years, local residents and businesses have trusted Top Cut Tree Services to keep their trees expertly pruned, healthy and in beautiful condition. In some instances, trees may be growing too close to powerlines, they may have an infectious disease or present a safety hazard- in which case it will need to be removed. We can provide a tree removal solution that best suits your needs and circumstances.
Do I need a permit to remove a tree?
In most cases, we would say yes, and we always recommend that you check with your local council first to find out if you need a permit. We work with many local councils across Grose vale and Sydney and are well versed with their guidelines and expectations for compliance.
Do You Remove Large Trees in Grose Vale?
Yes, we do. We have a portfolio of large tree removal projects and a highly experienced team. Large trees will often require climbers, cranes or EWP's to access and a high degree of technical expertise. Our arborists are qualified to climb and operate specialist machinery to manage complex and large tree removals.
Emergency Tree Removal in Grose Vale
Emergency tree removal jobs usually occur when you least expect it and require a degree of technical expertise, specialised equipment and a team of arborists who can manage an emergency effectively and efficiently. We can respond 24/7.
Stump Grinding in Grose Vale
When trees are cut down to ground level, and a section of the stump is left above ground, it can cause several long-term issues, including attracting pests like termites or representing a safety hazard for children, families, staff and the general public. We have specialised machinery to remove stumps effectively.
Tree Trimming in Grose vale
Seasonal pruning ensures your trees remain healthy and look their best all year round. Pruning mature trees helps to maintain their shape or remove dead branches. Pruning young trees encourages growth direction of a dominant stem. You may also want to trim your trees to increase the amount of light for grass to grow beneath, remove branches which are hanging over fences or prune out diseased branches to maintain the health of the overall tree.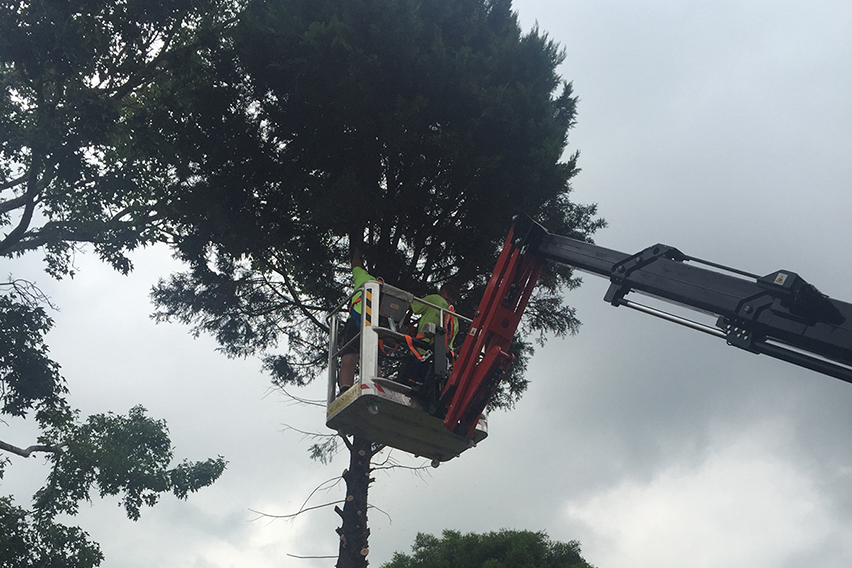 Do You Remove Tree Waste After A Job?
We strive to provide added benefits at no extra cost, and as part of our tree felling service, we use a chipper to chip the entire tree into small pieces that can be used as mulch for your garden. We will always be respectful of your property and leave clean and tidy worksites. We know a word of mouth recommendation is worth exceeding your expectations for.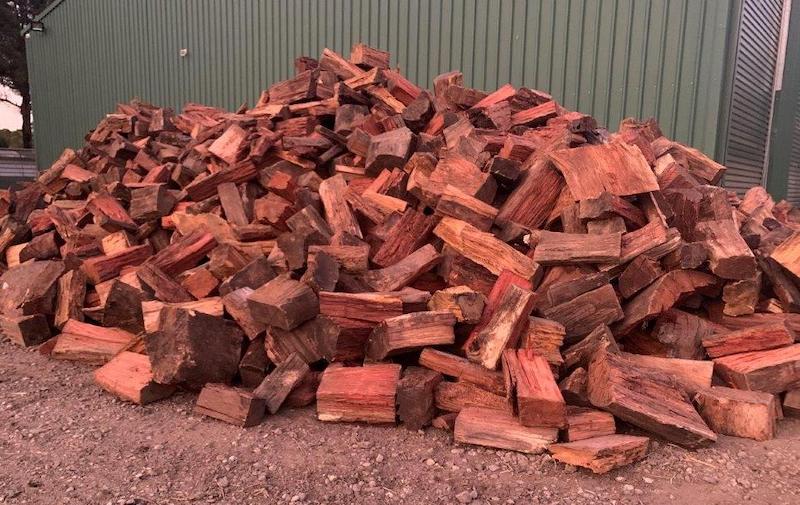 Firewood
We provide quality hardwood firewood mixes to restaurants, homes and business customers across Grose vale.
Our range of firewood is suitable for a variety of heating needs, and our mixes burn exceptionally well.
How much will it cost to remove a tree?
This really depends on several factors such as location, height, species and complexity of the removal. We value onsite consultations so that we can provide you with accurate information and an obligation-free quote with no hidden or extra costs. That way, you'll know what it will cost to remove your tree, and we can assess any hazards or risks.
Whether you need advice, firewood, stump grinding done, seasonal maintenance or a quote for tree removal in Grose vale, call us today. We welcome the opportunity to exceed your expectations.