Tree Removal St Clair
Not all arboriculture jobs include tree felling. While it is a large part of our job it is not the only reason why our clients and the local St Clair council rely on our expertise. Top Cut Tree Services is committed to providing
high-quality tree care and maintenance to preserve the trees across St Clair.
While we are based in Western Sydney, we work across all major areas of the Sydney CBD and surrounding suburbs. We welcome a face to face meeting to correctly assess your trees and will gladly provide you with an obligation free quote.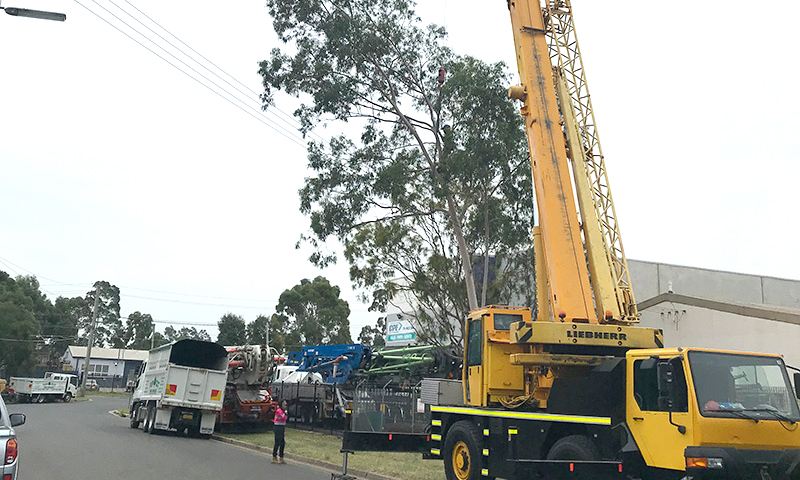 If you have overgrown branches that need to be trimmed back, need a seasonal maintenance visit, stump grinding, firewood or just some advice on how to get a tree looking its best, you can rely on Top Cut Tree Services for quality guidance and options that best suit your needs.
Low Impact and Environmentally Conscious
As licensed arborists, we carry out tree removal work that considers both the environment, your property and that of your neighbours. We aim to have minimal impact on your outdoor space and pay high attention to safety when working around your home or business.
Our skilled arborists undergo regular training and this up to date experience combined with industry-specific equipment ensures all our projects are completed neatly and professionally.
Residential Services
Over the years residents of St Clair have trusted Top Cut Tree Services to keep their trees expertly pruned, healthy and in beautiful condition. We know that to provide our customers with a premium service we need to over-deliver on a few key things
Reliability
We arrive on time and complete jobs to an agreed timeline
Trust
We offer free and transparent no-obligation quotes with no hidden costs. We complete jobs exactly as agreed.
High Safety Standards
Well maintained equipment and industry-specific tools mean your trees are pruned, trimmed and cut precisely, reducing any onsite risks.
Expertise
We have trained and experienced arborists who do not randomly cut trees but use techniques to promote growth and cuts that are specific to the species of tree.
High Standards
We tidy our worksites, communicate timeously and endeavour to have minimal impact on the immediate environment.
Customer Service
We communicate with you throughout the process and provide feedback, maintenance advice and follow-ups. Many of our customers rely on us for seasonal maintenance to keep their gardens in pristine condition and we are privileged to be able to continue the relationship far beyond the first job.
Commercial Services
Top Cut has developed a solid reputation as leaders in the arboriculture industry providing commercial tree services to St Clair businesses. With many years of industry experience and an impressive portfolio of successful projects completed, we have become the trusted and preferred tree cutting service provider for schools, real estate agents, private business owners and local council.
Tree Services in St Clair Include
Tree Removal
There are several reasons why a tree may need to be felled, one of the first steps would be to check with your local council as you may be required to have a permit to comply with council regulations.
Your tree may be classified as being a safety hazard and need to be felled for any of the below reasons.
Your tree may be growing too close to powerlines, eaves, gutters or windows
Your tree may be old and unstable
Your tree may have an infectious disease
Your tree may pose an imminent fall threat and is located too close to a dwelling
Our licensed arborists can provide a tree removal solution for multiple scenarios and guidance to suit your unique removal needs.
Free Mulch
Once we have felled the tree our team use an industrial wood chipper to clean up and remove branches and limbs. The chipper reduces the material into small wood chips which is great organic material that can be used for your garden as mulch or turned into compost. We provide this service free of charge to our customers so you can return the nutrients to your soils as mulch or if you would prefer to have the debris removed we can do that too.
Stump Grinding
When trees are cut down to ground level and a section of the stump is left above ground can eventually regrow and become a significant obstruction cause several long-term issues. We often find that not only does it become unsightly over time it attracts pests like termites and represents a safety hazard for children, families, staff and the general public. We have specialized machinery to remove stumps effectively. If you need a stump grinding service, get in touch today for an obligation free quote.
Tree Trimming and Pruning
Seasonal pruning ensures your trees remain healthy and look their best all year round. You may have mature trees that need to be shaped, a driveway lined with hedges or trees that need to be cleared of dead branches, we manage a range of trimming and pruning jobs. Our arborists provide expert care specific to the tree species, climate, soil and locality. We are proud to highlight our commitment to environmentally sustainable practices to prolong and preserve the life of your tree.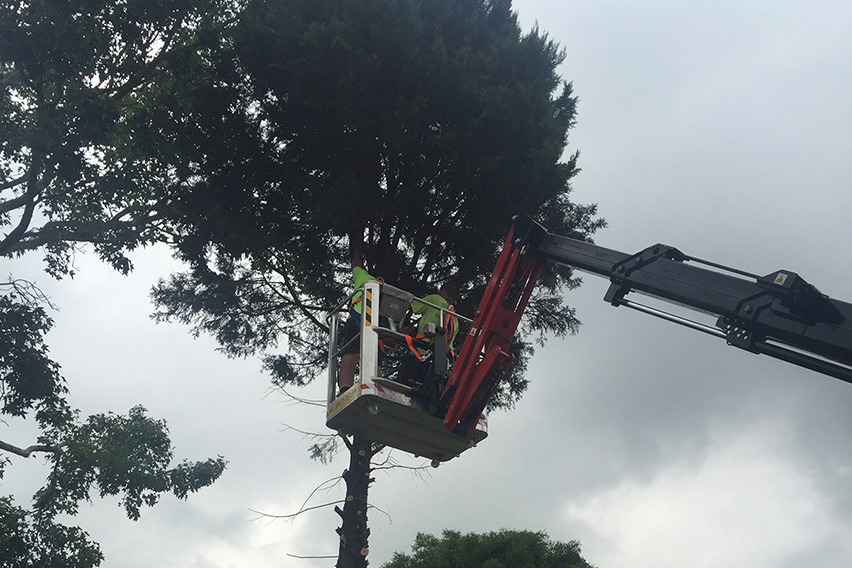 Emergency Tree Removal
Emergency tree removal jobs usually occur when you least expect it and require a degree of technical expertise, specialized equipment and a team of arborists who can manage an emergency effectively and efficiently. When you have a hazardous tree that poses an imminent threat of further damage to your property, call Top Cut Tree Services we are licenced, fully insured and able to respond 24/7
Firewood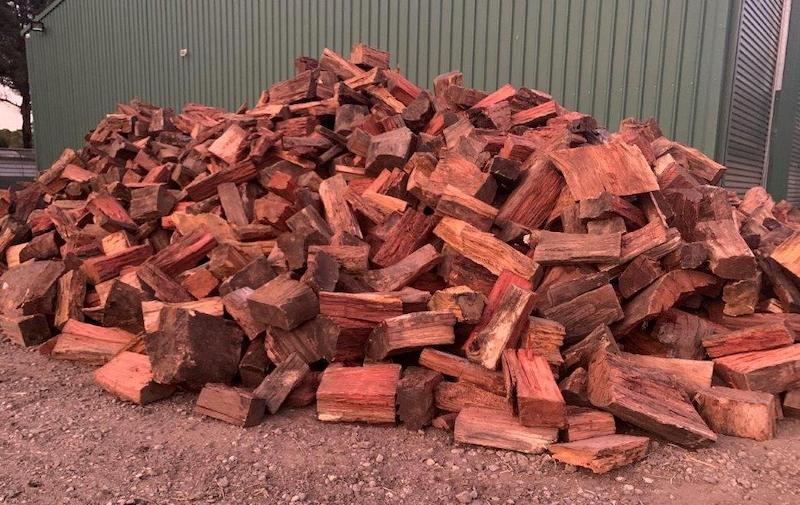 Top Cut Tree Services provides quality firewood to residential and business customers across Sydney and the suburb of St Clair. We have a range of hardwood firewood mixes suitable for a variety of heating needs.
Give us a call today and one of our team will arrange a delivery for you.
Call Our Trusted Team of Arborists
We are growing our customer base daily and consistently recommended because we offer affordable, quality arboriculture services that are completed in accordance with your local council regulations. No matter where you are located we're confident in the skills and knowledge of our professional team to provide you with the best solution for all your tree care and maintenance needs.
Give us call today we look forward to working with you