Tree Removal Glenhaven
Top Cut Tree Services offer a full range of arboriculture services and obligation-free quotes in the Glenhaven area. We are based in Western Sydney and work across the Sydney CBD and surrounding suburbs. So, no matter where you are, you're guaranteed to receive the same professional and expert services for all your tree-related needs.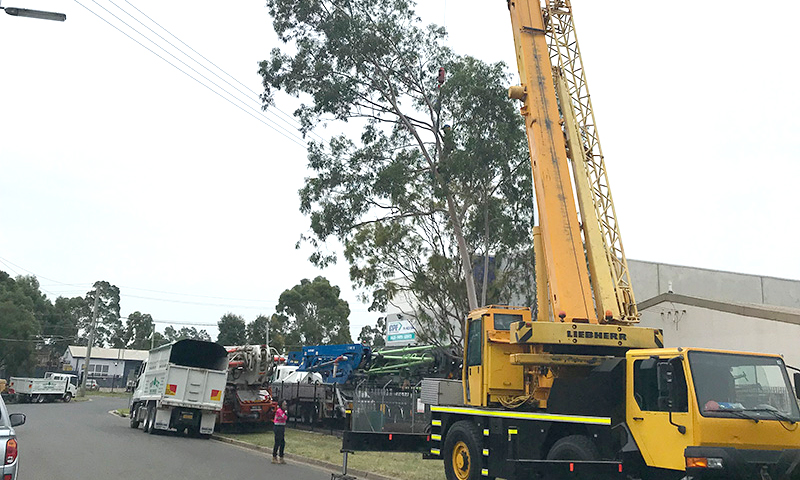 With more than 20 years' experience, we offer affordable rates for residential and commercial clients and complete all jobs in accordance with local council regulations. We are the trusted and preferred tree cutting service provider for councils in the Blacktown, Hawkesbury, Hornsby, Parramatta, Penrith and The Hills areas, as well as a number of schools, real estate agents and private business owners.
Our arborists are licenced and undergo regular training. This up to date experience combined with industry-specific equipment ensures all our projects are completed neatly and professionally.
Residential and Commercial Tree Services
We carry out tree removal work that considers the environment, your property and that of your neighbours. We aim to have minimal impact on your outdoor space and pay high attention to safety when working around your family and home.
We have developed a solid reputation as leaders in the arboriculture industry providing commercial tree services to Glenhaven businesses, civil companies and local governments. We're confident in the skills and knowledge of our professional team to provide you with the best solution for all your tree care and maintenance needs.
Glenhaven Tree Removal
We can provide sound tree removal guidance and solutions if you have a tree growing too close to powerlines, an old tree or one that has an infectious disease or presents a safety hazard. While tree removal should be a last resort there are instances where it may be necessary. Check with your local council for any permits required.
Glenhaven Stump Grinding
When trees are cut down to ground level and a section of the stump is left above ground, it can become unsightly, attract pests like termites or represent a safety hazard for children, families, staff and the general public. We have specialised machinery to remove stumps effectively.
Glenhaven Tree Trimming
Seasonal pruning ensures your trees remain healthy and look their best all year round. Pruning of mature trees can help maintain their shape or remove dead branches. In young trees, pruning can encourage the growth direction of a dominant stem. Large branches may be causing safety concerns by hanging over fences or your house or they may be preventing light coming through for grass to grow beneath so trimming can help. Our arborists provide expert care specific to the tree species, climate, soil and locality.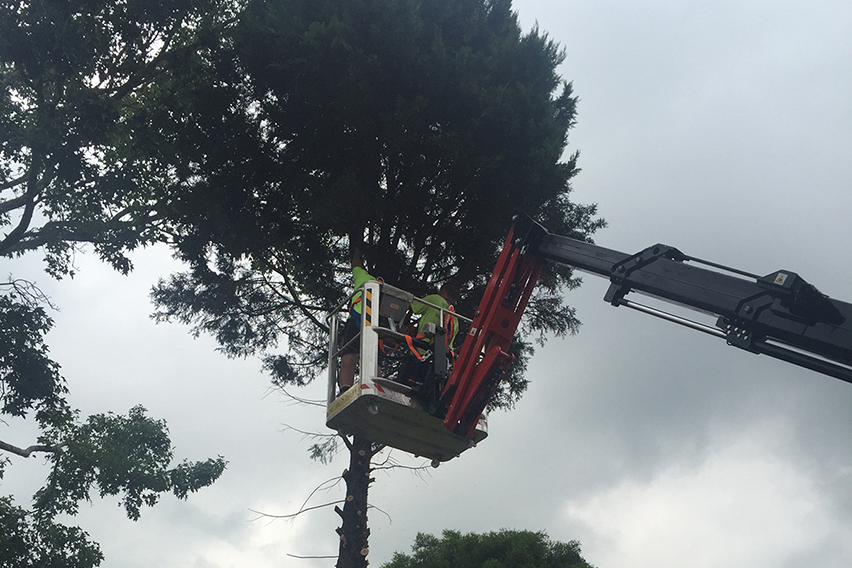 Glenhaven Emergency Tree Removal
Emergency tree removal jobs usually occur when you least expect it and require a degree of technical expertise, specialised equipment and a team of arborists who can manage an emergency effectively and efficiently. We are licenced, fully insured and able to respond 24/7.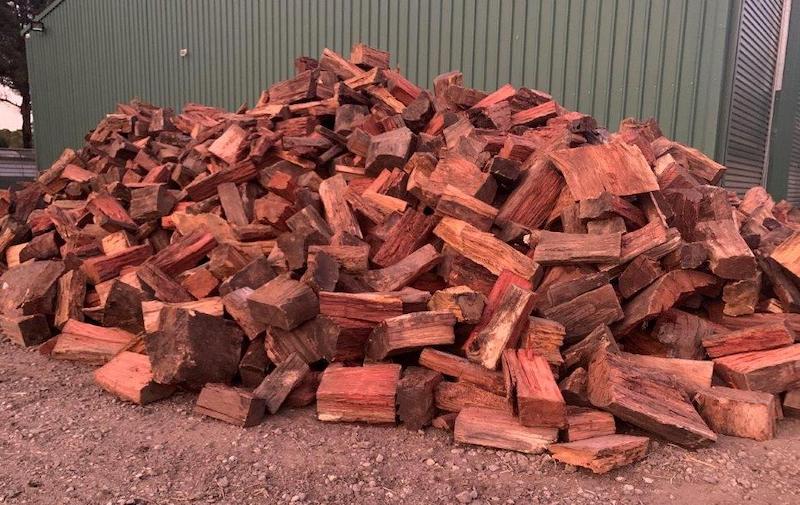 Glenhaven Firewood
We provide quality hardwood firewood mixes to restaurants, homes and business customers across Sydney. We have a range of firewood suitable for a variety of heating needs and our hardwood mixes burn exceptionally well.
We Aim to Exceed your Expectations because we know a word of mouth referral is how we continue to grow and maintain our reputation as your go to Tree Removals Company
When You Work with Top Cut Tree Services
We provide transparent, free, no-obligation quotes with no hidden costs
We arrive on time and complete jobs within the agreed timeline
We have High safety standards and a zero-harm policy
We have highly trained, experienced arborists
We invest in the latest equipment and machinery specific to each job
We tidy worksites
We are environmentally conscious and actively use sustainable practices to ensure minimal impact on the local environment
The Top Cut Tree Service team provide tree removal services right across The Hills and Western Sydney including Annangrove, Arcadia, Baulkham Hills, Bella Vista, Beaumont Hills, Berrilee, Box Hill, Carlingford, Castle Hill, Cattai, Cherrybrook, Dural, Fiddletown, Gables, Galston, Glenhaven, Glenorie, Kellyville, Kenthurst, Leets Vale, Lower Portland, Maraylya, Maroota, Middle Dural, Nelson, North Kellyville, Norwest, North Rocks, Oatlands, Oakville, Rouse Hill, Sackville North, South Maroota, West Pennant Hills, Winston Hills and Wisemans Ferry.
We are Glenhaven's Best Tree Removal Company so whether you need advice, maintenance or a tree removed, give us a call today.
We look forward to working with you.