Tree Removal Castle Hill
What sets Top Cut Tree Service apart
We have over 20 years of industry experience providing a range of tree care services in Sydney and the surrounding suburbs including Castle Hill. We work with our clients to deliver solutions that suit their home, business, landscape, budget and environment.
We have skilled licensed arborist and the right equipment to complete your job to a high professional standard and have a proven success record where we consistently exceed our customers' expectations.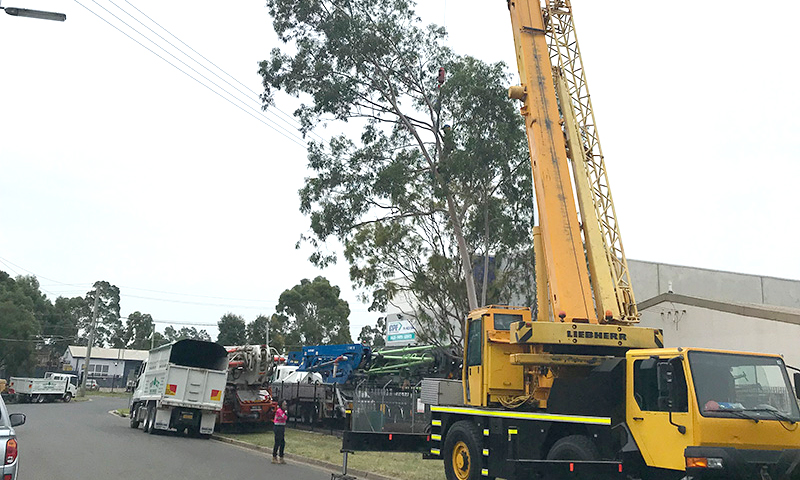 We work with your local council. Regardless of if your tree is on a residential or business property you may require a permit from your local council before removing it so make sure you are working with a reputable company. We are the preferred and trusted service providers for numerous Shires across the Sydney CBD and surrounding suburbs and always complete jobs that are in accordance with your local council regulations.
Our service Include:
Tree Removal or Tree Felling Services
If you need an unhealthy, hazardous, dead or diseased tree removed, contact one of our friendly team members who will be able to offer you genuine advice and options for the removal of your tree based on your unique circumstances. We have the experience and specialized equipment to safely manage commercial or residential projects.
When making the important decision on which tree cutting company to use, consider these 3 important factors
Does the company have licensed arborists?
Is your tree company insured?
Does the company have the correct equipment suited to your specific job?
Top Cut Tree Service is fully insured and committed to providing quality services, delivered by licensed and trained professionals who utilize specialized machinery specific to your job.
Stump Grinding Services
Our team here at Top Cut Tree Services can remove leftover stumps using specialized machinery safely and effectively. Removing a left-over stump creates more space, you will not have to trim back regrowth and visually creates neat and tidy spaces. Stumps left above or below ground can pose several long-term issues. We often find underground stumps regrow and become obstructions and if left above ground rot and become unsightly and a safety hazard. Stump grinding offers a permanent solution to effectively remove your stump in an environmentally conscious and low impact manner.
Tree Trimming or Pruning Services
Trees require regular pruning and trimming to remain healthy and retain their shape and form. We provide expert care for trees of all shapes, form, sizes and species within the Castle Hill area. Regular care simply means less maintenance and a lower chance of safety hazards occurring in the future. Top Cut Tree Services is committed environmentally sustainable practices to prolong and preserve the life of your tree so pruning may be required to avoid conflict with building lines or powerlines, used as a preventative method to eradicate a disease or simply to encourage new symmetrical growth. As professional arborists, we know that different trees require different pruning techniques and there are seasonal factors to consider, so let us help you get the best results year-round.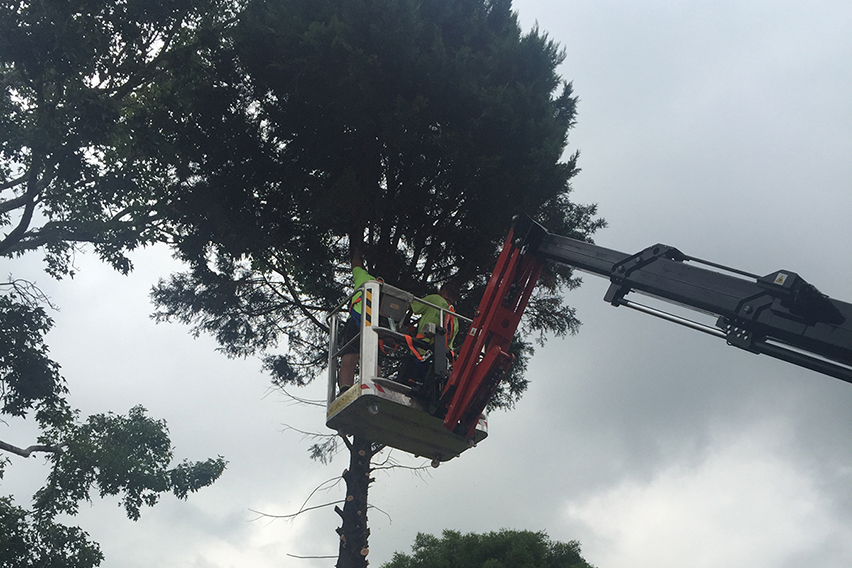 Emergency Tree Removal Services
We have a high safety record and when it comes to utilizing tools and machinery on your property particularly in an emergency you can be assured our teams are trained and always safety conscious.
Emergency tree removal requests usually arise after bad weather and trees that have fallen over often require a high degree of technical experience to safely remove.
When your property has been damaged or fallen trees have placed the safety of your home or business at risk we understand that these situations can be distressing, which is why Top Cut Tree Services is committed to supporting you with a prompt, personal and professional emergency tree removal service when circumstances like accidents, storms or emergencies occur unexpectedly.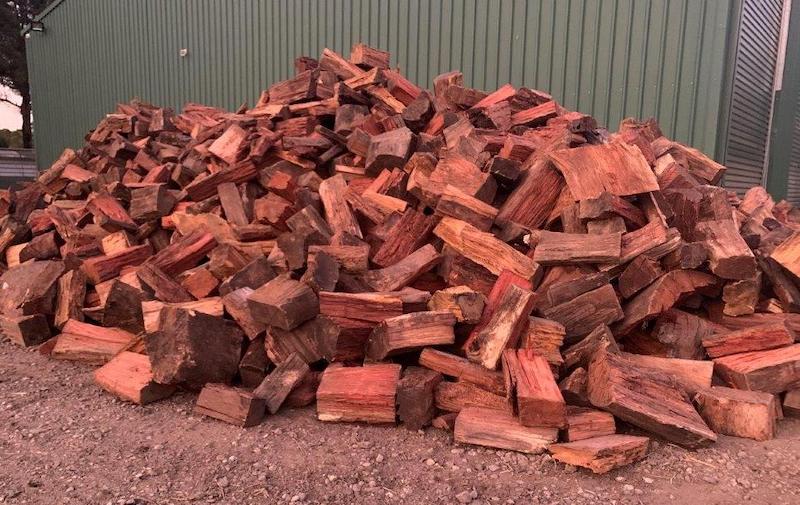 Firewood
Top Cut Tree Services provides quality hardwood firewood mixes to clients across Castle Hill and the surrounding suburbs. We have a range of firewood suitable for all your heating needs. If you are a restaurant, café, event venue or need firewood for your home, call us today for all your heating needs.
Top Cut Tree Services has over the past 20 years established a reputation for providing high quality and professional arboriculture services at competitive rates without compromising on workmanship or safety.
When you need a
Tree removed
A firewood delivery
Pruning or trimming
A stump removed or
You have an emergency that requires immediate attention
The Top Cut Tree Service team provide tree removal services right across The Hills and Western Sydney including Annangrove, Arcadia, Baulkham Hills, Bella Vista, Beaumont Hills, Berrilee, Box Hill, Carlingford, Castle Hill, Cattai, Cherrybrook, Dural, Fiddletown, Gables, Galston, Glenhaven, Glenorie, Kellyville, Kenthurst, Leets Vale, Lower Portland, Maraylya, Maroota, Middle Dural, Nelson, North Kellyville, Norwest, North Rocks, Oatlands, Oakville, Rouse Hill, Sackville North, South Maroota, West Pennant Hills, Winston Hills and Wisemans Ferry.
Call one of our team members today. we are always here to answer any of your questions or to provide you with an obligation free quote.